This trip report uses the new approach that I started using with the December, 1994 trip report in which photos that I have taken along the trail have been included with the text. The first page gives you an index to the various days of the trip. The report for each individual day contains thumbnail images of the photos embedded in the text. To view the full size image you should click on thumbnail image. Most of the smaller JPEG images are 600 x 400 but I have also included a pointer to a much larger 1200 x 800 JPEG image that is accessible from the smaller image.
This trip was pretty much a complete success. We did originally plan to do a day hike over to Cheyava Falls but I more or less gave up on that idea a few weeks before we actually started the hike, the reason for this was because there was no water to feed the falls this year. Cheyava is an Native American word that means "intermittent" and the falls typically only run for a short period in the spring when the snow pack on the north rim is melting. The north rim normally receives over 300 inches of snow in a good season but this year they only got 14 inches of snow and the place is dry as a sun-baked bone.
The original day hike to Cheyava Falls was replaced with a some other shorter day hikes:
1) a hike up Clear Creek to Obi Canyon to visit some Anasazi ruins;
2) another short hike up to a high, dry falls just north of the Clear Creek camping area;
3) another longer hike up the East Clear Creek drainage, which I did solo.
Happy Trails
---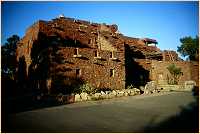 Hopi House, Grand Canyon Village, south rim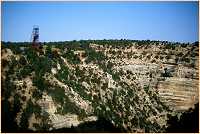 Lost Orphan Mine from Powell Point, Hermit Road, south rim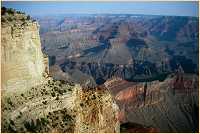 Dana Butte, Tower of Set from Powell Point, Hermit Road, south rim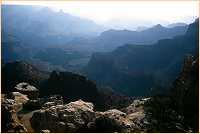 Early morning haze looking east from Powell Point, Hermit Road, south rim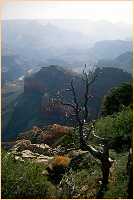 The Battleship, inner gorge, Zoroaster Temple and view east from Hopi Point, Hermit Road, south rim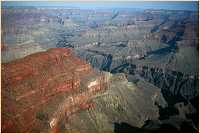 The Alligator and view west from Hopi Point, Hermit Road, south rim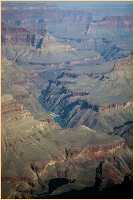 Cope Butte, the inner gorge and Hermit Rapids from Mohave Point, Hermit Road, south rim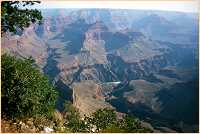 Inner gorge, Granite Rapids and Tower of Set from Pima Point, Hermit Road, south rim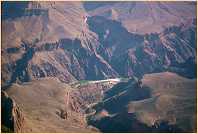 Close-up of Granite Rapids from from Pima Point, Hermit Road, south rim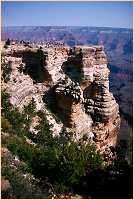 Mather Point, Hermit Road, south rim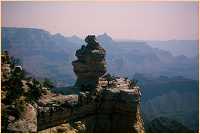 Duck-on-a-rock, Desert View Drive, south rim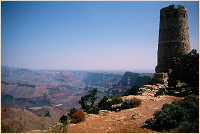 Colorado River and the Watchtower from Desert View, Desert View Drive, south rim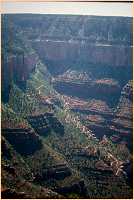 Top section of Bright Angel Trail from Grandeur Point, Rim Trail, south rim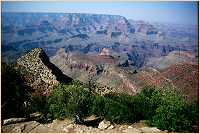 Horseshoe Mesa from Grandview Point, Desert View Drive, south rim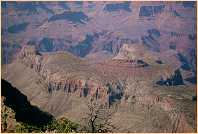 Close-up of Horseshoe Mesa from Grandview Point, Desert View Drive, south rim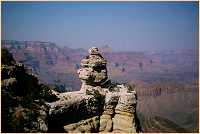 Duck-on-a-rock, Desert View Drive, south rim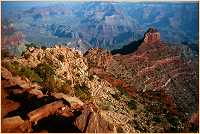 Cedar Ridge and O'Neill Butte from the South Kaibab Trail