The Moody Blues Photo Gallery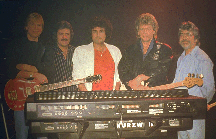 We have colour photos,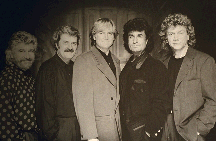 and we have black and white photos.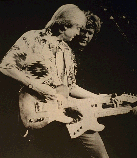 We have photos taken in concert,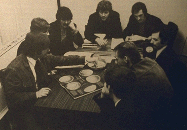 and some you'll remember from the albums.
This one is from Days Of Future Passed.


This one is from In Search Of The Lost Chord.



These are from On The Treshold Of A Dream.


This one, from The Magnificent Moodies, is entitled "THE MOODY BLUES MK. 1".
Left to right: Mike Pinder, Denny Lane, Clint Warwick, Graeme Egde and Ray Thomas.

This one is from Legend Of A Band.


Most of the following pics were released previously

but I got these from Time Traveller.


This one is ancient.


Another oldie - originally from To Our Children's, Children's, Children.


I've seen this one before but I don't remember where.


A great shot of Ray, Graeme, Justin and John.
I don't remember ever seeing it before.
Looks like from around the time of Octave.
Someone said it was from Don Kirshner's Rock Concert.


Justin and John - more recent.


Justin, John and Ray - from the same show.


A great shot of Graeme.


Ray, Graeme, John and Justin - very recent.


[ Home | Band | Albums | Publicity photos | Concert Photos | Audio Clips | Fan Club | Concert Dates | Special | Other Links ]