Mary Jane Elizabeth Colter was the visionary architect who was responsible for many of the fine structures that decorate the Grand Canyon. Her accomplishments at Grand Canyon, order of construction are:

Mary Elizabeth Jane Colter was born on April 4, 1869, in Pittsburgh, Pennsylvania. Her family moved around quite a bit while she was growing up and lived for some time in Texas, Colorado and Minnesota. Upon the death of her father in 1886 she persuaded her mother to allow her attend the California School of Design in San Francisco, so that she might later help support the remaining family members, those being her mother and older sister. After graduation she returned to St. Paul, Minnesota and became a teacher at Mechanic Arts High School where she taught mechanical drawing. She also applied for work with the Fred Harvey Company.

In 1901, Mary was contacted by the Fred Harvey Company and offered a job to decorate the Alvarado Hotel in Albuquerque. This was the start of her forty year career with the Fred Harvey Company, although she did not start working full-time for the company until 1910.

Mary Colter was an avid admirer of native American architecture and she tried to integrate native American designs into many of her own. She was extremely successful at this as you can readily observe by examining the style of such structures as Hopi House and the Watchtower. Hopi House is modeled after a true Hopi pueblo which is located in Oraibi, Arizona. Before constructing the Watchtower at Desert View she visited several native American sites in the southwest to examine first-hand the construction techniques that the natives used to construct their own towers.

Mary was also a stickler for detail and because of this many of the workmen did not like having her around on the site. She went out of her way to give her new constructions that already lived-in look and spared no expense in doing so. For the huge fireplace at Hermit's Rest, she had the workmen blacken the ceiling stones with soot, to give it the appearance of being in use for a long time.

Mary Colter retired from work in 1948, at the age of seventy-nine. She died in ten years later, in 1958. At ninety years old, Hopi House received its first restoration work in 1995. Although considerable effort was undertaken in the restoration I don't think that Mary would like the building now. It looks alright from the outside but the inside no longer has that lived-in look, it's just too clean and shiny.

For more information you should read Mary Colter: Builder Upon the Red Earth by Virginia L. Grattan.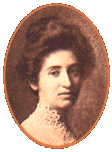 Mary Elizabeth Jane Colter, ca. 1892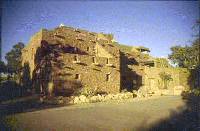 Hopi House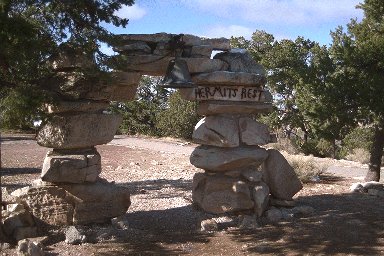 The Arch at Hermit's Rest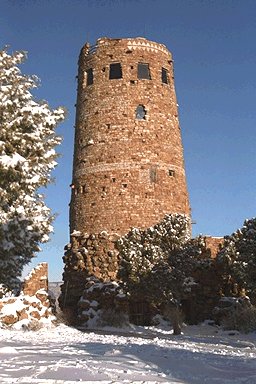 The Watchtower at Desert View