Map of Backcountry Use Areas
This is an interactive map:
Use Area Names will be displayed in the message window when the mouse pointer is moved over the Use Area Codes
Click on Use Area Codes to view information on Use Areas
Click here for the framed version.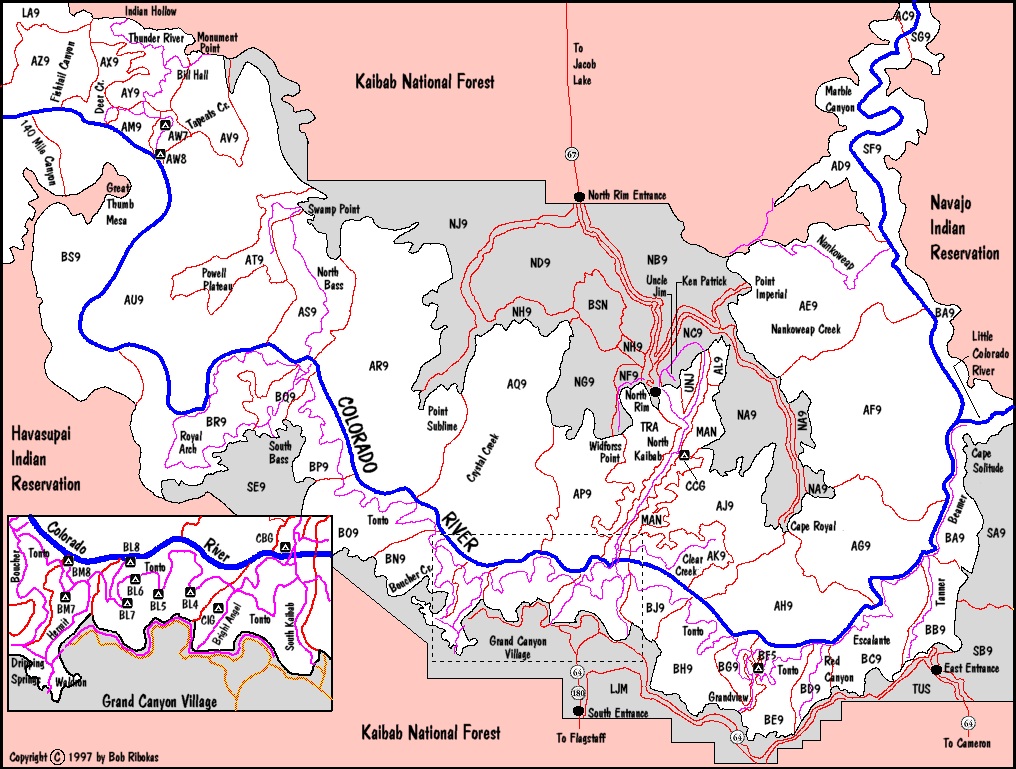 Copyright © Bob Ribokas, 1994-2013, all rights reserved. This publication and its text and photos may not be copied for commercial use without the express written permission of Bob Ribokas.