Museum Of Northern Arizona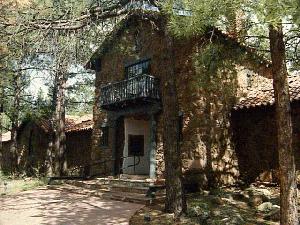 The Museum of Northern Arizona features exhibits which provide the visitor with information regarding the archaeology, anthropology, geology, and fine art of northern Arizona.The museum is an excellent place to begin your studies of the geology and peoples of the area.
HOURS: Open daily 9 am to 5 pm, except Thanksgiving, Christmas and New Year's Day
ADMISSION: $5 adults, $4 seniors, $3 students (18 & over with ID), $2 children (ages 7-17)
MUSEUM OF NORTHERN ARIZONA
3101 N. Fort Valley Road
Flagstaff, AZ 86001

Phone: (520) 774-5213
Fax: (520) 779-1527
Click here to visit the offical web site for the museum.

Copyright © Bob Ribokas, 1994-2000, all rights reserved. This publication and its text and photos may not be copied for commercial use without the express written permission of Bob Ribokas.