Jerome, Arizona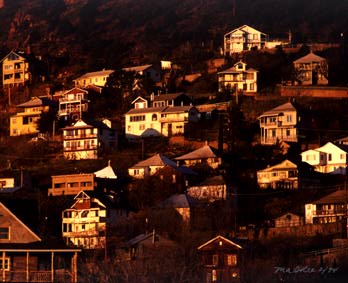 Jerome at night

JPG, 384 x 283 x 256, 24K

Formerly a mining town, Jerome is now an art center. Visitors can survey the majestic views; the cliffs of Sedona, Flagstaff's San Francisco Peaks and the Verde Valley. Tour museums, art galleries and shops.

Click here for more information


Copyright © Bob Ribokas, 1994-2000, all rights reserved. This publication and its text and photos may not be copied for commercial use without the express written permission of Bob Ribokas.