Lost And Found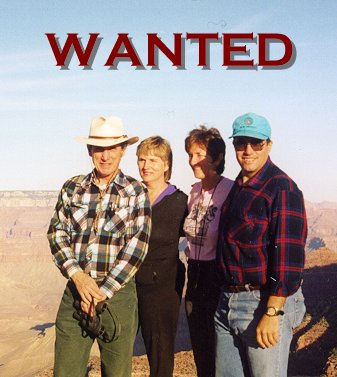 I found a roll of film up at Ribbon Falls, on the North Kaibab Trail, on December 31, 1998. Out of curiousity I had it developed and there are some really nice photos from it. I would imagine that the person that lost it would like to have them back.
Do you know these people? If so, you should have them contact me to arrange to have these pictures returned to them.
Copyright © Bob Ribokas, 1994-2000, all rights reserved. This publication and its text and photos may not be copied for commercial use without the express written permission of Bob Ribokas.