Some popular U.S.G.S. quads for Grand Canyon National Park
Click here for an index to the USGS quads by feauture name
Click here for an index to the USGS quads by feauture type
Click here for the FRAME version of the index
---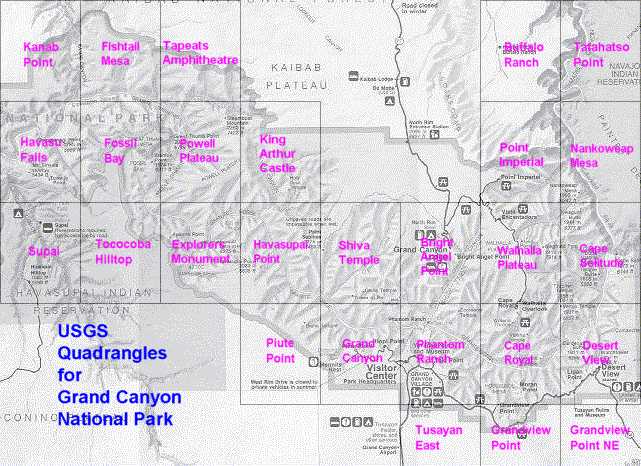 All of the above quadrangles have been scanned in and are available on-line.
To view a portion of any quadrangle simply click on the desired area of the map.
The above USGS quadrangles may be ordered from the United States Geological Survey by writing to the following address:
USGS Information Service
Box 25286
Denver, CO 80225
Each map costs $4.00 and there is a $3.50 handling charge per order.
To order via FAX, dial 303-202-4693.
For more information you may call the USGS at 1-800-USA-MAPS or 1-800-HELP-MAP
Copyright © Bob Ribokas, 1994-2000, all rights reserved. This publication and its text and photos may not be copied for commercial use without the express written permission of Bob Ribokas.